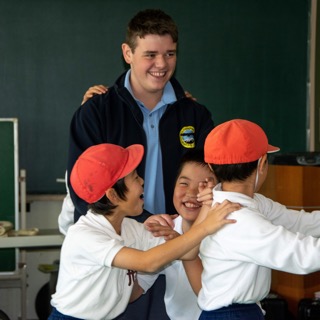 Penny, Aaron and Maddie played games with students at Katahara ES. The games enabled the Japanese students to practice their English.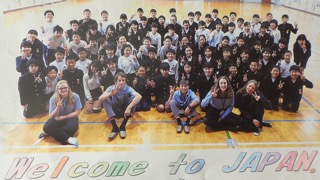 Alex, Mikka, Jake, Arnika and Natalie visited Chuo ES, participating grade 5 and 6 classes helping with their English classes.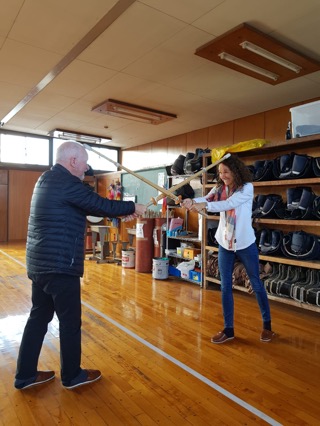 Gill and Mr. Henstridge trying out Kendo, one of the Japanese martial arts.