Dinner Plain Campus
Expressions of Interest are now closed, any late EoI will be added to the waitlist should any positions become available interested parties will be notified.  
Winter 2021 expression of interest can be access here.
Bright P-12 College's Dinner Plain Campus is a small government campus of the college which operates in Dinner Plain near Mt Hotham in the Victorian snowfields during the ski season only; Queen's birthday weekend to the end of the Victorian school term three.  
Ethos:
Bright P-12 College Dinner Plain Campus shares the values of Excellence, Respect, Pride, Curiosity, Awareness and Compassion which are nurtured through the formal curriculum and other programs. The head teacher negotiates a Best Practice outline with the students, to help them understand what is expected of them and how they can achieve it. Staff and students work together, to ensure the highest standard of curriculum is achieved for each individual.
Contacts:
Bright P-12 College
Website www.brightp12.vic.edu.au
Email bright.p12@edumail.vic.gov.au
Phone: 03 5755 1166
Fax:   03 5755 1770
PO Box 30, Bright, Victoria 3741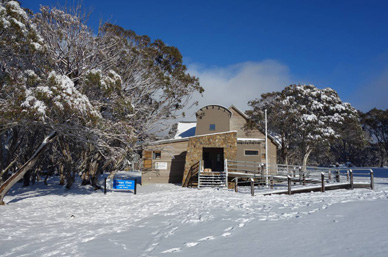 Dinner Plain Campus is a multi-age open plan primary school situated in the Dinner Plain Village. Currently students are divided between two shifts each day, AM shift and PM shift. The teachers plan co-operatively, using the Victorian Curriculum as a guideline in English, Mathematics, Interpersonal Development and Information and Communication Technologies. We also work on a theme each year to give the curriculum some specific focus. Student reading levels are assessed and they work on ability levels rather than year levels.
We have a good range of IT resources and internet connection. Our school is very well resourced, which is something we add to with fundraising.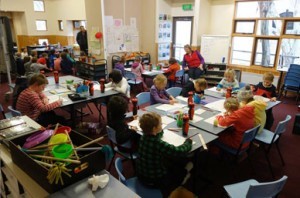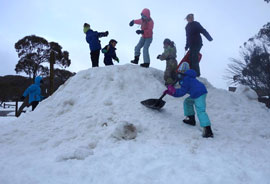 Community:
We are a part of the Mt Hotham and Dinner Plain Community and invite them to join us whenever we can. We run various fundraisers each year such as a silent auction, selling chocolates and other smaller events. Parents are always welcome and encouraged to be part of our school, listening to reading and helping with varied class activities is always a great help. A weekly newsletter with lots of information and updates is distributed to families via email each week.
Transfer of Enrollment:
For detailed information on the Transfer of Enrollment to Bright P-12 College - Dinner Plain Campus please click HERE.
For further information regarding enrolment into Dinner Plain Campus, please email bright.p12@edumail.vic.gov.au