Dinner Plain Campus
Dinner Plain Campus 2018 Enrolments have not yet opened.  Please watch this space for information regarding expressions of interest for 2018.
Bright P-12 College's Dinner Plain Campus is a small government campus of the college which operates in Dinner Plain near Mt Hotham in the Victorian snowfields during the ski season only; Queen's birthday weekend to the end of the Victorian school term three.  
Ethos:
Bright P-12 College Dinner Plain Campus shares the values of Excellence, Respect, Pride, Curiosity, Awareness and Compassion which are nurtured through the formal curriculum and other programs. The head teacher negotiates a Best Practice outline with the students, to help them understand what is expected of them and how they can achieve it. Staff and students work together, to ensure the highest standard of curriculum is achieved for each individual. The school also runs an excellent alpine and cross country ski program, making use of the beautiful environment in which we are situated.
Contacts:
Bright P-12 College
Website www.brightp12.vic.edu.au
Email bright.p12@edumail.vic.gov.au
Phone: 03 5755 1166
Fax:   03 5755 1770
PO Box 30, Bright, Victoria 3741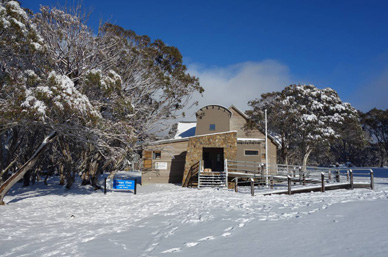 Primary
The Dinner Plain Campus is a multi-age open plan school which caters for up to 80 children. Students are divided between two shifts, from 7:50am to 12.20pm or from 12.30pm to 5:00pm each day, with two teachers per shift. The teachers plan co-operatively, using the Victorian Curriculum as a guideline in English, Mathematics, Interpersonal Development and Information and Communication Technologies. We also work on a theme each year to give the curriculum some specific focus. Student reading levels are assessed and they work on ability levels rather than year levels.
Students arrive at school in layers of warm clothing. They leave their wet weather gear in the drying room and change into slippers or socks. Everyone brings food for a fruit break and a snack at recess time. Water bottles are provided as water is essential in this dry environment. Sunscreen is available and encouraged in fine weather. Sunglasses are optional.
We have a good range of IT resources and internet connection. Our school is very well resourced, which is something we add to with fundraising.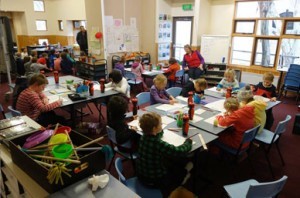 Secondary
The Dinner Plain secondary classroom is now housed within the main school building. Secondary students have their own separate classroom.  The class times are the same as the Primary School shifts with two teachers sharing the different shifts.
Home school Principals sign a Work Declaration to show permission for the student to attend, and work is then organised by the home school teachers and sent to the students via email, website or the post. Our teachers monitor the work and teach or support as necessary. We will also work with the students to design individual learning plans to help them keep up to date and manage their learning tasks.
Students bring their own laptop or iPad and have access to wireless internet while on site.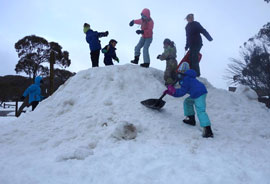 Ski program: Alpine and Cross Country
A varying number of the students race in the Bright College Snowsports Team or Hotham Race Squads according to their program schedules, these programs are sanctioned by the College and are additional to the  "Alpine and Cross Country" ski program within the Dinner Plain curriculum.
Dinner Plain Campus also runs an alpine ski program for which we engage Hotham Resort instructors. The lessons take place once a week on Hotham in graded ability groups of eight children or less/instructor. Children who are not competent skiers, can elect to have extra lessons at The Big D in their own time. All students must provide their own lift tickets, skis, poles, snowboards, boots, goggles and helmets.
We also organise cross country sessions once a week around the local area. Our tutor moves between ability graded groups as necessary. Children may own their own equipment or use the schools at a cost for the term. They must wear helmets for all ski activities. We ski in all weathers to encourage resilience.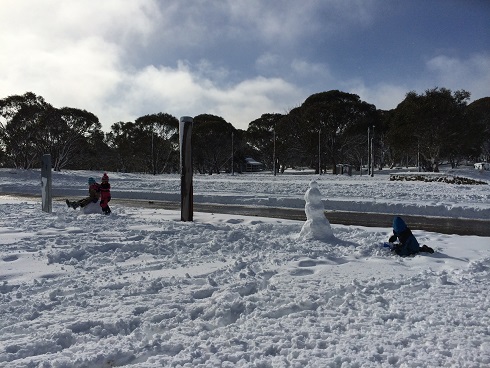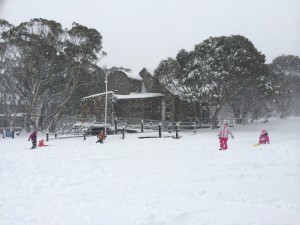 Community
We are a part of the Hotham Dinner Plain Community so we invite them to join us whenever we can, and spread our business around the community. We run various fundraisers each year such as a Silent Auction, selling chocolates and other smaller events. Parents are always welcome to be part of our school, helping with skiing, listening to reading, helping with cooking or woodcraft, talking about their interests and reading our weekly email newsletters.
For information regarding enrollment into the Dinner Plain Campus, please contact the front office of Bright P-12 College in Bright.