Snowsports at Bright P-12 College
Each winter, the College provides students with the opportunity to participate in supervised Snow Sports, either as part of the college's general Go to the Snow Program (5 day program) or the more extensive Bright College Snowsports Team (10 day program).  Both programs involve students travelling to Mt Hotham on a daily basis where they engage in formal lessons and teacher or endorsed volunteer supervised recreational skiing and snowboarding. Parent involvement in these programs is encouraged and vital to their success.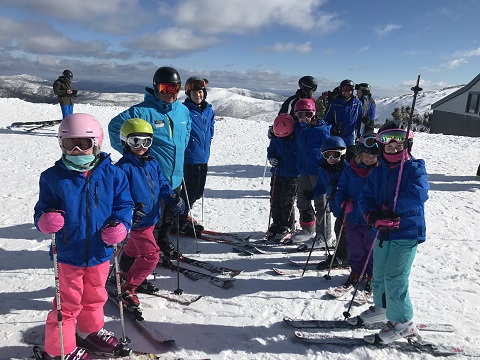 Go to The Snow 5 Day Program
To find out more about this program, please contact the school office on 03 5755 1166. This option is available for students from grade 4 through to year 10.
Bright College Snowsports Team (BCST) 10 Day Program
Formed in 1999 the Bright College Snowsports Team has grown from its early beginnings of just 12 members to a thriving team of over 100 students, support staff and volunteer endorsed parents. Over the years, the focus of the team has always remained the same – to provide a safe and affordable environment which supports the development of Snowsports activities for students. The BCST is open to all students within the Alpine cluster of schools including Bright P-12 College, Bright P-12 College Dinner Plain Campus, Harrietville, Porepunkah, and Wandiligong Primary Schools. The program caters for all levels of experience from beginners to expert and is open to students from Prep to Year 10.
Downhill Skiing or Snowboarding* (10 Day Program)
This program is run through the Bright College Snowsports Team (BCST) and involves 10 days of downhill skiing or snowboarding* – consisting of five mid-week days and five weekend days. Students MUST travel to and from Mount Hotham in private cars with their parents. Each day's program involves students skiing or snowboarding with their parents in the morning and then participating in either a two hour or three hour lesson (see Program options below) in the afternoon. Racing for Bright P-12 College is encouraged but not compulsory.
It is important to note the BCST Program is not available to first time downhill skiers or snowboarders –
New members participating in downhill skiing and snowboarding must:
Be able to negotiate a Green (beginner) Run unassisted;
Have had experience loading and unloading a ski lift;
Have reached five years of age prior to 1st June 2022.
Within this program you have the following options:
Option 1: Two hour lesson for skiing or snowboarding* for ten days with the Mount Hotham Ski School.
Option 2: Three hour Freeride/All Mountain skiing lesson for ten days with the Mount
Hotham Ski School. This option has limited places. This year we are offering two
ability level groups. One group for intermediate skiers who can ski Blue
(intermediate) runs competently and the other group for experienced skiers who
can ski Black (advanced) runs competently. All skiers must be in Year 4 or above.
The Program will consist of 30% park and 70% all mountain skiing.
*Please note the snowboarding program will only run if there are adequate participants of the same ability level.
For Parents:
In 2018 we introduced Parent skiing lessons. This was very successful so we are hoping to offer these again to encourage parents to improve their skiing technique and confidence when skiing with their children.  Parent lessons are yet to be confirmed due to COVID-19 restrictions.  We are asking for Expressions of Interest only for parent lessons at this stage.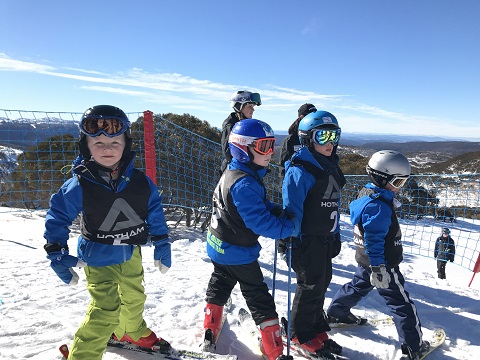 2022 Season Training Dates Still to be advised

Mid Week Days

Weekend Days

 

 Day 1:  Saturday 16th July

Day 2:  Tuesday 19th July

 
 

 Day 3:  Saturday 23rd July

 Day 4:  Wednesday 27th July

 
 

 Day 5:  Saturday 30th July

Day 6:  Tuesday 2nd August

 

 Day 7:  Wednesday 10th August

 
 

 Day 8:  Saturday 13th August

 Day 9:  Tuesday 16th August

 

 

Day 10:  Saturday 20th August

 1st make up day:  Wednesday 31st August

 
 

 2nd make up day:  Saturday 3rd September

 

 

 

Presentation Lunch:  TBC
2022 Victorian Interschools Snowsports Championships – Mt Buller
Cross Country - Sunday 7th August
Snowsports - Monday 22nd – Sunday 28th August
2022 Australian Interschools Snowsports Championships – Perisher
Snowsports - Tuesday 6th – Sunday 11th September
COVID-19
Coronavirus is still present in Australia and we must all be vigilant and play our part to reduce the spread by continuing to practice being COVIDSafe by staying at home and getting tested if you have symptoms, practising good hygiene and physical distancing.
We are currently waiting on COVID-19 updates from Mount Hotham Skiing Company and Mount Hotham Alpine Resort Management Board regarding the 2022 snow season at Hotham. As and when we receive information that relates directly to the on-snow management of the BCST program, we will let you know. We ask BCST members and parents to be understanding if we need to adapt or cancel any of the programs due to changes of COVID-19 restrictions during the snow season. 
Roll Calls
On midweek training days parents must attend Roll Call between 8.00am and 9.00am in the Mt Hotham Transit Lounge, to mark their children present on the roll. This is a Department of Education and Training requirement for any school sanctioned excursion. On weekend training days this Roll Call takes place between 1.00pm-1.30pm in the Transit Lounge.
For the Dinner Plain Campus families there is a choice of two Roll Call times for the midweek training days. You need to elect one or the other for the whole program (you cannot chop and change). If you elect the AM Roll Call it is between 8.00am and 9.00am in the Mt Hotham Transit Lounge. If you elect the PM Roll Call it is at 1.30pm in the Mt Hotham Transit Lounge. On weekend training days the Roll Call takes place between 1.00pm-1.30pm in the Transit Lounge.
Please note, Roll Call instructions may change due to COVID-19 restrictions on the number of people allowed in the Transit Lounge at once, we may introduce check ins via SMS if need be.  
Team Membership
When purchasing any program offered through BCST students automatically become members of the BCST. Those not purchasing a program through Bright P-12 College can become team members at a cost of $70 for students attending Bright P-12 College and Dinner Plain Campus and $77 for all other students. This will benefit those competing at Interschools' Championships, refer to Team Charter 2022.  
Uniform
Team jackets are provided, on a rental basis, with the cost built into the Program/Membership price. These will be issued at a designated time, as determined by the BCST Committee. All jackets remain the property of BCST and must be returned at the end of the season.
Jackets are for use during training days only and other Bright P-12 College sanctioned events, ie. Interschools' Championships, and should not replace snow gear for everyday wear during the season. A $100 fee will be payable, according to the terms and conditions outlined in the Jacket Rental Agreement, for lost, damaged, named, soiled, or incomplete jackets. Jackets which exhibit excessive wear and tear will also be subject to this fee.
Students will not be allowed to participate in their lesson unless they are wearing the team jacket and are also required to wear an approved snowsports protective helmet when training or racing. Parents are also required to wear an approved snowsports protective helmet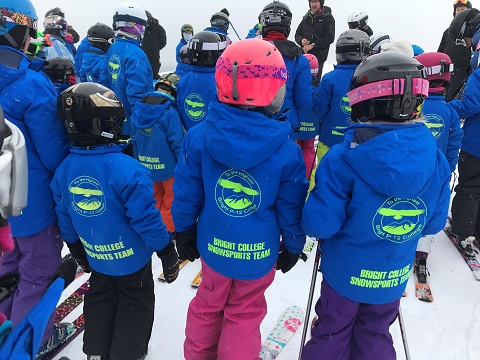 Payment
Application Forms along with FULL payment must be made at the Bright P-12 College office by Monday 31st May 2022.
NB: NO LATE APPLICATIONS WILL BE ACCEPTED OR PROCESSED AFTER THIS DATE.
Payments will not be accepted unless accompanied by all of the completed documentation (refer to "Application Form" parent checklist). Payment made by the following option is preferred:
Documents & Costs 
It is a requirement that all members who purchase a program have ambulance cover. The following documents must be read or completed when purchasing a program through Bright P-12 College. 
Parent Supervision on Program Days
Parent supervision in the BCST 10 Day Program is compulsory. Students must be accompanied by their own parent/s to and from the mountain and also be supervised by their own parent/s whilst free skiing/snowboarding before and after lessons. This is a Department of Education and Training requirement for the BCST Program and if not adhered to puts the BCST Program at risk. Any breaches will be reported to the Executive Officer, Jean Olley.  
Mobile Contact Number
Please make sure the mobile contact number you have provided on both the Application and Intention to Ski Forms is for the mobile phone you will be carrying on the mountain.
A BCST Mountain Manager/Committee Member will be contactable on the BCST Snow Phone each training day and throughout the season on 0477 345 325. Please save this number in your phone contacts. All enquires should be made to this number only.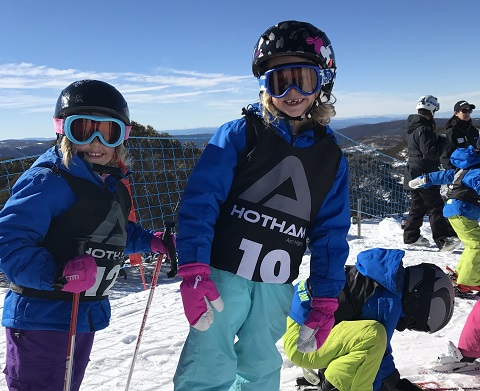 Intention to Ski Forms
The Intention to Ski Form covers all the BCST training days for the season and must be completed and returned to the College Office by Monday 20st June 2022. Should the College not receive this form students will not be allowed to participate in the program.
If there are any changes to this form during the season, ie. a different parent will be accompanying their child/children than first indicated, or the mobile contact number has changed, please advise both the College Office and the BCST Snow Phone. It is imperative we have the correct information for each and every training day. 
Presentation Lunch & Awards
The final event on the BCST season is a presentation lunch where awards are presented.  Every member of the BCST receives a participation award.  
Interschool's Snowsports Competitions
Members are encouraged to participate in the Interschools Snowsports Championships held each year with the core purposes of the event being to:
Increase schools' participation in Snowsports;
Deliver a high quality Interschools event;
Provide an affordable Interschools event; and
Provide opportunities for Australian school students of all ages to experience snowsports and
to participate at either a recreational or competitive level.
For further information or any questions regarding the Interschools please contact our Interschools Liaison/Coordinator: Ross Walker – 0429 003 740 or ross@snowreservations.com.au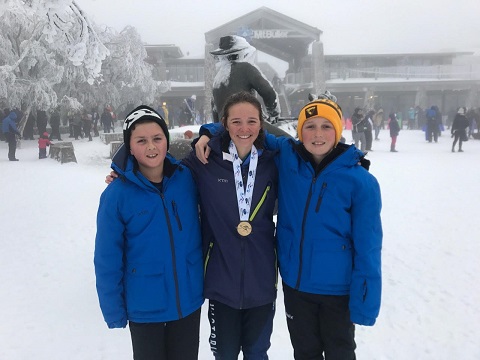 For further information on the program please contact the BCST Mountain Managers:
BCST Snow Phone 0477 345 325
Dave Russell 0413 488 582
Heath Anders 0478 601 321
Pip Vietz 0428 131 286